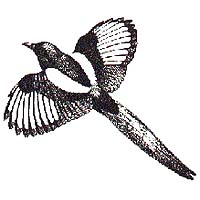 Magpie Cards
contact : Ian Stewart

address :
45 Old Lincoln Road
Caythorpe
Grantham
Lincs
NG32 3EJ


phone : 01400-272114

email : magpiecard@aol.com

website : www.magpiecards.co.uk

We carry a stock of pre-1950 postcards of all types, being strong in East Midlands topographicals and cards of Social History interest. We regularly attend such prestigious fairs as Birmingham, Chester, Nottingham, Stockport and York, as well as supporting local fair organisers. Our sales website indicates the quality of our merchandise and more general material is offered on our ebay listings. For those not familiar with the internet we continue to offer a postal approval service.

ebay seller : magpiecards

Categories : Dealer in old postcards.