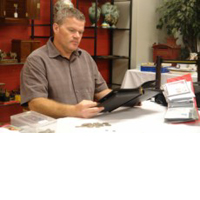 Wild Postcards (David and Elissa Wild)
contact : David Wild

address :
PO Box 3414
Norwich
NR7 7JR




phone : 01603-301267



website : www.horners.co.uk

Retail & Auction trading. Horners hold three special collectors sale per year to include approx 100-200 postcard lots, also stamps, coins, cigarette and trade cards, medals and ephemera with the emphasis on mixed lots from non-trade and original sources. The sales are fully online with live internet bidding through the atg website.

Categories : Dealer in old postcards. Specialist Auctioneer.