PTA Member : Postcardenmark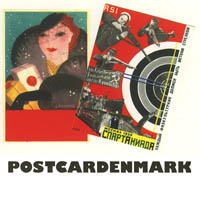 We specialize in Vintage Quality Postcards: Most subjects, including 30's-70's Aviation, scarce Scandinavian & Russian Royalty, artist signed Scandinavian Art Deco.

Worldwide topo, including Faroe Islands, GB and USA RP's, Germany.
We stock a fine selection of CDV & Cabinet Photos: ROYALTY, Circus/Variety and Social History.

Meet us here: Salon du Livre et Papiers Anciens and CARTEXPO in Paris, VERONAFIL in Italy, MEGACARTA in NL, BRUSSELS and major postcard shows in Hamburg, Berlin, Cologne, Stuttgart.


Many dealers will take visits by appointment only. Please ensure you make contact before travelling any distance.