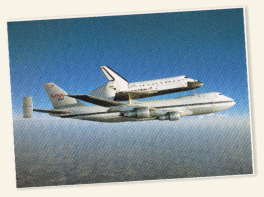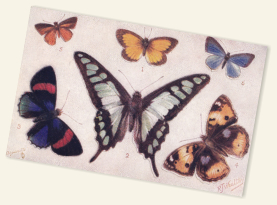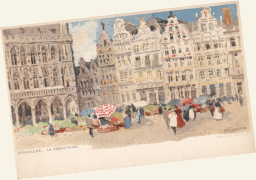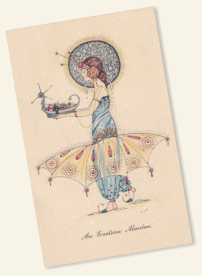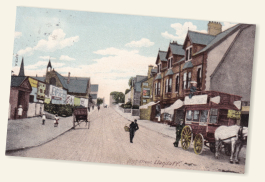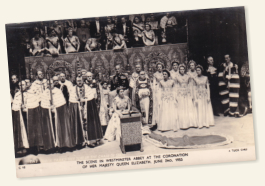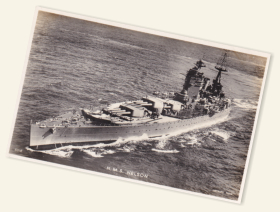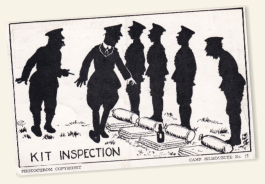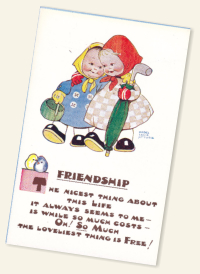 Established in November 1990, the South Wales Postcard Club has established itself as the postcard presence in South Wales. It meets in Cardiff, on the second Thursday of each month, (except for August) between 2:00 PM & 4:00 PM, usually at Ararat Baptist Church Hall, (Whitchurch Common, Merthyr Rd, Cardiff, CF14 1PT).

A programme of events is organised by the club committee, running from September each year. Primarily the talks are on or around the subject of postcards, but as postcard collectors will know this allows an enormous scope for diversity. Subjects may vary between particular illustrators, history, local and international, local authors, and social history.

A typical meeting will feature a PowerPoint presentation from a visiting speaker, but often the meeting is taken by a club member and finishes with refreshments. In the Spring we have a board competition, which currently is held biennially, in July the committee organises a visit, (if we are lucky the weather is good!), and in November we now hold our anniversary dinner in some local hostelry.

Twice a year the club organises a Postcard Fair in Cardiff with around fifteen dealers, and to coincide with it we also produce 'Cardtalk', the Club newsletter, with contributions from members. If you would like to contact the editor Gareth Thomas, he
can be reached through our email address (swpcc@hotmail.com).
Membership
We always welcome new members to the club, where the annual subscription is £12 per annum. New members are made very welcome and help to enlarge the wide range of interests and collecting habits, already covered by our members. Although we are a postcard club, we are all collectors and usually have more than one string to our bow!

The Programme
The committee of the S.W.P.C. works hard to construct an annual programme which is varied and enticing. Guest speakers feature, as do club members who volunteer talks on cards from their collections. PowerPoint presentations, in which postcards can be projected for maximum impact, are regular features of the club programme.
Always popular are 'Members' meetings, when, based on a set topic, members bring along cards and show and speak about them in-the-round for a few minutes. The popularity of postcard collecting is increasing, especially as many with an interest in Local History and Family History now begin to realise how old postcards can provide the visual element to their hobby. The thrill of finding a card showing a church, a school, a shop, a colliery, or a street with a family connection has to be experienced to be believed.
Anyone seeking further information on The South Wales Postcard Club or postcards as a collecting interest may contact us via the club's email address which is printed at the bottom of this page.
Thursday, 14th September 2023
A.G.M., followed by Richard Phillips – Would I Lie to You. A selection of postcards with stories attached, but is he telling the truth, or is it a lie? Members will have to judge whether it is a true tale or just a shaggy dog story created to spread confusion in the audience.  
Thursday, 12th October 2023           
Peter Smith – A postcard from Cardiff. Delving into his copious collection of Cardiff postcards yet again Peter brings some more stunning images of the Cardiff of yesteryear.
Saturday 21st October 2023
Postcard Fair - Our Autumn Postcard Fair will take place at Penylan Community Centre, Penylan Road, Cardiff, CF23 5HW. The fair opens at 10:00 a.m. and closes at 3:00 p.m. Around twelve dealers attend and on offer will be a huge variety of subject and topographical cards, old and modern, plus other paper ephemera. Some parking is available on site, more nearby. Anyone wishing for more information about the fair should contact us through our email address. Maps and directions for those travelling from afar can be provided.
Thursday, 9th November 2023
The S.W.P.C. was founded in November 1990, and the club holds an annual lunch to celebrate the establishment of the club. The venue for this year's meal commemorating thirty-three years will be the Cafe Ffach. As usual a warm and friendly welcome will be extended to members and guests.
Thursday, 14th December 2023
Members' Evening – "Wise People." As has become customary the Christmas meeting will be a meeting where members bring along postcards linked to this evening's title, a politically correct reference to the 'Wise Men' of the Christmas story. It is quite probable that several if not the majority may only have a very loose link to the subject. Biscuits will make way for Christmas cake and mince pies to accompany the usual teas and coffees.
Thursday, 11th January 2024
Peter Davies - The Drovers of Wales. Recent club member Peter will give us a talk on the drovers of Wales, who took beef on the hoof from Haverfordwest to London, something that happened all around the British Isles, the movement of fresh meat to the big cities. In this case they were travelling all the way from Wales to the capital city itself.
Thursday, 8th February 2024
Stephen Rowson – "H J B Wills, Cardiff Studio Photographer (and occasional Post Card publisher)". Using his extensive collection of Victorian photographs and his similarly large collection of postcards Stephen delves into the history of this local photographer who worked in that period when the illustrated postcard business was in its infancy.
Thursday,14th March, 2024
Richard Phillips – March has 31 days. An obvious statement you might think but Richard gives his second talk in this year's programme with thirty-one postcards each illustrating an event that happened on a particular day in March through history. This will be a very varied and diverse selection of postcards.
Thursday, 11th April 2024
Gareth Thomas - 'One thing leads to another'. Inspired by a photograph he bought recently, Gareth has challenged himself to tell a story that weaves family, local and national history together, a story in which Clement Attlee and Joan Collins, Keir Hardie and Diana Dors, 'Buffalo Bill' and Ruth Ellis make appearances. How on earth?  Come along, you may be amazed.
SATURDAY, 20th APRIL 2024
Postcard Fair – To be confirmed.
Thursday, 9th May 2024
Phil Carradice – "Witches and Witch Hunts". One of our regular speakers and good friend of the Club, Phil will give the above talk based on his recently published book of the same title. 70,000 people, mainly women, were executed between 1500 and 1700. Thousands in England and Scotland, but only five in Wales. Now why is that come along to find out.
Thursday, 13th June 2024
Members' Evening – "Oh I do like to be beside the seaside" A 'come all ye' evening when members are invited to bring along up to four postcards which illustrate this famous song title. This task should provide a wealth of opportunities as postcards have traditionally been so closely associated with seaside holidays.
Thursday, 11th July 2024
Traditionally, the July meeting of the S.W.P.C. is a summer visit and this event marks the end of the current programme. Recent visits have been made to Brecon Mountain Railway, country-houses, gardens, a life-boat station and even a distillery! Walking tours of Cardiff city centre and Cardiff Bay have been memorable. Details of the summer-evening visit have not yet been confirmed but will be made available in due course. All members are invited as are any non-members who would like to be club guests for this evening.

* * * * * * * * *

The South Wales Postcard Club meets in Cardiff but has a membership that stretches over a wide area of South Wales. We all share an interest in picture postcards, some as a corollary to another interest and some who have become true cartephilliacs absorbed by this early twentieth century phenomenon. With the digital age postcards should have wilted away, and to a certain extent have, but thanks to the collecting fervour of our grandparents and great grandparents we have been left a cornucopia of art and social history, which year after year continues to excite and fascinate.

If you would like to learn more about the joys of collecting postcards why not join us in the South Wales Postcard Club, you will be most welcome.

Richard Phillips Chairman, S.W.P.C. 

Principal Officers
Chair - Richard Phillips
Secretary - Vacant
Treasurer – David Salter
Editor Cardtalk – Gareth Thomas

For further information email: swpcc@hotmail.com