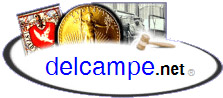 Delcampe International are members of the Postcard Traders Association.

Postcard Traders Association members who are also sellers at Delcampe.net are listed below.
Click on the ebay id. to view their current lots or on the name for more details.

Please see also our separate list of specialist auction services.

click on the name below for more information...