PTA Member : Playle's On-Line Auction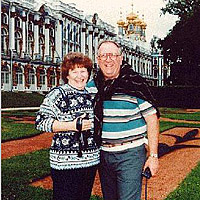 Ron and Linda Playle have been selling postcards on their website since 1997, and have many satisfied customers worldwide. At any given time you'll find about 900,000 postcard lots for auction from the Playles, and many other sellers. In addition to postcards, their website is open for sellers worldwide to sell stamps, postal history, ephemera, and collectibles for a small fee.
See also:
http://www.ukpostcards.com/
contact :
Ron Playle
address :
P.O. Box 516
Ankeny
Iowa 50021
USA
email :
ron@playle.com
website :
www.playle.com
Categories :
Dealer in old postcards. Specialist Auctioneer.
Many dealers will take visits by appointment only. Please ensure you make contact before travelling any distance.