DELCAMPE SELLERS
PTA Members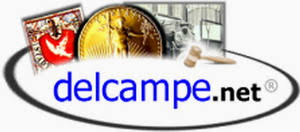 Delcampe International are members of the Postcard Traders Association.
Postcard Traders Association
members who are also sellers at Delcampe.net are listed below.
Click on the Delcampe id. to view their current lots or on the name for more details.
Please see also our separate list of
specialist auction
services.
click on the name below for more information...


With more than 1.2 million members, Delcampe has been the collectors' favourite partner for 20 years.
Registration is free of charge. Buyers do not pay any Delcampe commission. Our selling fees are among the lowest on the market.
Join us to give a new dimension to your collection!