PTA Member : Delcampe International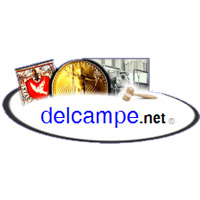 Created in 2000, Delcampe is an Internet auction site specialized in collectables. With over 250,000 members, it gathers an international community of collectors on a single site in 6 languages and has the lowest fees on the market. Trading on Delcampe is easy and secure and you will find more than 15 million items for sale, 5 of which are postcards covering a wide range of subjects. See you soon on Delcampe.net!


contact :
Sebastien Delcampe
website :
www.delcampe.net
Categories :
Dealer in old postcards. Dealer in modern postcards. Postcard Accessories Supplier. Specialist Auctioneer.
Many dealers will take visits by appointment only. Please ensure you make contact before travelling any distance.