PTA Member : Maurice Friedman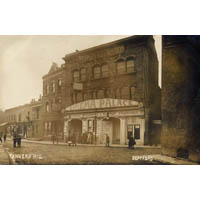 High quality UK topographical postcards (especially LONDON) and cards relating to the THEATRE & MUSIC HALL. Large stock of CINEMA & THEATRE BUILDINGS together with cards of MUSIC HALL PERFORMERS and related ephemera. Unlimited funds available for the purchase of collections in these fields.


Many dealers will take visits by appointment only. Please ensure you make contact before travelling any distance.