PTA Member : Chimes Publishing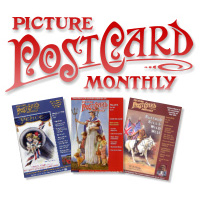 Chimes Publishing are publishers of Picture Postcard Monthly - the top magazine for postcard collectors across the land – with buyers from around Britain, and subscribers in 24 countries outside of the UK. 56 pages every month, including news, views, stories and feature articles. Also regular reports on club news, a diary of forthcoming fairs around the country, a list of fair organisers with their contact details, reports on auctions and a vibrant letters page.


Many dealers will take visits by appointment only. Please ensure you make contact before travelling any distance.