PTA Member : Mark Wingham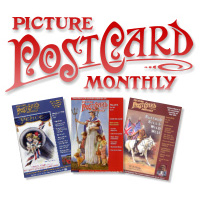 Former editor of Picture Postcard Monthly - the world's top magazine for postcard collectors with subscribers in 24 countries outside of the UK. The magazine was a casualty of the first lockdown during the COVID-19 pandemic when the fairs stopped running and the advertising dried up.
Organiser of the Havant Postcard Fair, due to start in 2022 – to replace the former Portchester Postcard Fair (venue no longer available).
Many dealers will take visits by appointment only. Please ensure you make contact before travelling any distance.