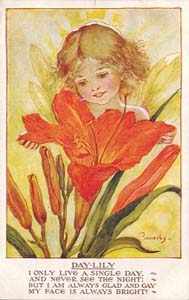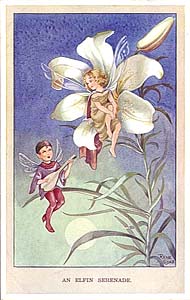 Fairy postcards are one of the most popular artist drawn themes bringing back happy memories of childhood. English artists such as Margaret Tarrant, Millicent Sowerby, Rene Cloke and Hilda Miller have all been discovered by collectors and these days better material is getting ever harder to find with prices rising accordingly. Many of the artists seen on postcards were illustrators of children's books.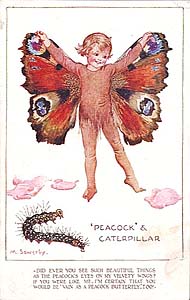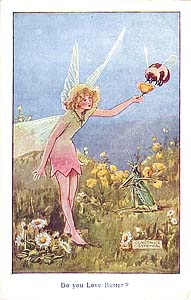 Ida Sherbourne Rentoul was born in Australia and with her sister produced books for children whist still at school. She married Greenby Outhwaite in 1909.
The well known Engish publisher A & C Black discovered the sister's artistic talent and published several of their books. This led later to postcards being produced from Ida's illustrations and eight sets were produced. I. Outhwaite is one of the most collectable fairy artists with cards starting at about £25 but, as with all these cards, condition is vital.